Main Page | Tom Sawyer & TVA | Pictoral History | What TVA Won't Tell You | What To Do About GPS
Quotations | Press Stories | Links | Corporate Abuse | Power Companies | Abbreviations | PPI | Google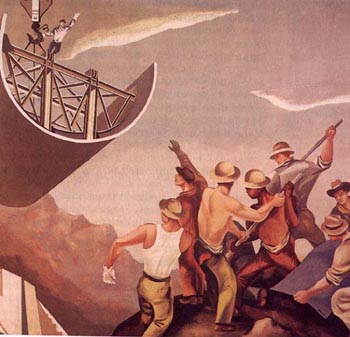 So What Should Be Done About GPS?
"Declare the past, diagnose the present, foretell the future; practice these acts.
...Make a habit of two things: To help, or at least to do no harm."
-- Hippocrates (c460 - c370 BCE)
---
GPS is a smoke screen. Expose TVA. Don't let TVA get away with it.

Immediately stop making voluntary payments for GPS. Public payments let TVA off the hook and lull contributors into thinking they have done something about the environment when they have actually done very little or nothing at all. It's far better for TVA to face the consequences of its not taking direct and effective action and for the public to feel uncomfortable so long as true solutions to environmental problems are not being found.
Demand that TVA publish detailed and current statistics about GPS production and consumption, so that the public could learn about the technology, could make its own judgments about the efficacy of the GPS program, and could determine if GPS is likely to achieve its explicit and implied objectives.
Demand that TVA account for all money the public has paid and continues to pay for GPS.
Demand that an independent body evaluate the first eight years of GPS and recommend changes for the next eight years.
Demand that the TVA Board make green power part of TVA's corporate planning, including its new Strategic Plan and plans for investment in new generating capacity.
Demand that TVA do more to improve energy conservation and efficiency, both of which would do far more in the short and long terms to improve the environment that could ever be done by GPS as currently administered.
Keep what TVA and Invenergy have already built. It's nice to have some nearby wind turbines, some demonstration solar sites, and one or two methane plants. If fact, we need many more such projects in order for their true costs and benefits to be determined over time. Demand that TVA reveal operational results.
Expose TVA's opposition to renewable portfolio standards.
Lobby Congress for renewable portfolio standards and/or other measures which would require TVA and other utilities to make significant investment in green energy.
Take direct action to do something positive for the environment: Change your own patterns of consumption. Contribute to environmental causes which make a real difference.
Tell Congress that you'd be willing to pay a little more for electricity if that will help replace brown power with green power.
Learn how green power in being produced in other states and how government regulation prevents that power from being consumed in Tennessee.
Demand that the Southern Alliance for Clean Energy (SACE) stop serving as a shield for TVA and get it to help expose the false promises and ineffective results of GPS' first eight years.
Demand that Nobel Prize winner Al Gore, the Sierra Club, and other environmental groups take a close look at GPS which obscures environmentalism in their own backyard.
---
This page was last updated on Dec. 21, 2007.
Please email any comments or questions to geovisual at comcast.net
Main Page | Tom Sawyer & TVA | Pictoral History | What TVA Won't Tell You | What To Do About GPS
Quotations | Press Stories | Links | Corporate Abuse | Power Companies | Abbreviations | PPI | Google