Main Page | Tom Sawyer & TVA | Pictoral History | What TVA Won't Tell You | What To Do About GPS
Quotations | Press Stories | Links | Corporate Abuse | Power Companies | Abbreviations | PPI | Google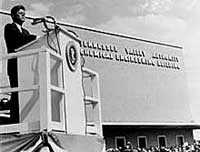 Quotations About TVA & GPS
"Declare the past, diagnose the present, foretell the future; practice these acts.
...Make a habit of two things: To help, or at least to do no harm."
-- Hippocrates (c460 - c370 BCE), author of the Hippocratic Oath.
"A popular Government without popular information or the means of acquiring it, is but a Prologue to a Farce or a Tragedy or perhaps both. Knowledge will forever govern ignorance, and a people who mean to be their own Governors, must arm themselves with the power knowledge gives."
-- James Madison (1751–1836), U.S. president, to W.T. Barry, August 4, 1822., as quoted by Robert Smith of Oak Ridge, TN.
---
| | |
| --- | --- |
| | "Senator George Norris led the progressive forces of the Senate toward publicly owned power... Muscle Shoals cut the political edge in public power questions through the entire decade of the 1920's and later became the nucleus for TVA. In the Muscle Shoals fight, Norris developed the social benefit argument for public ownership." -- Ronald C. Tobey, Technology as Freedom: The New Deal and the Electrical Modernization of the American Home, The University of California Press, 1996. |
"I am firmly opposed to the government entering into any business the major purpose of which is competition with our citizens ... for the Federal Government deliberately to go out to build up and expand ... a power and manufacturing business is to break down the initiative and enterprise of the American people; it is the destruction of equality of opportunity amongst our people, it is the negation of the ideals upon which our civilization has been based."-- Herbert Hoover (1874–1964), U.S. president, in his 1931 message vetoing the Muscle Shoals Bill (later the Tennessee Valley Authority).
"It is time to extend planning to a wider field, in this instance comprehending in one great project many states directly concerned with the basin of one of our greatest rivers. [We need to] return to the spirit and vision of the pioneer. If we are successful here, we can march on, step by step, in the like development of other great national territorial units within our borders." -- Franklin Delano Roosevelt (1882-1945), U.S. president, in a message to Congress proposing the Tennessee Valley Authority, April 10, 1933. (First part is inscribed on a wall of "Room 2" at the FDR Memorial in Washington, DC.)
"[This bill is] for the especial purpose of bringing about in said Tennessee drainage basin and adjoining territory … the maximum amount of flood control; the maximum development… for navigation purposes; the maximum generation of electric power consistent with flood control and navigation; the proper use of marginal lands; the proper method of reforestation … and the economic and social well-being of the people living in said river basin; and to provide for the national defense."
-- Franklin Delano Roosevelt (1882-1945), U.S. president, as he signed the TVA Act, May 18, 1933.
"The [TVA] board is hereby authorized and directed to make studies, experiments, and determinations to promote the wider and better use of electric power for agricultural and domestic use, or for small or local industries, and it may cooperate with State governments, or their subdivisions or agencies with educational or research institutions, and with cooperatives or other organizations, in the application of electric power to the fuller and better balanced development of the resources of the region." -- Tennessee Valley Authority Act, May 18, 1933.
"BUILT FOR THE PEOPLE OF THE UNITED STATES"
-- Tennessee Valley Authority, motto inscribed in hugh letters on the walls of many dams and power houses, after 1933.
| | |
| --- | --- |
| "The Tennessee Electric Power [Company] always has given us the very best service. We regret that it is leaving the State of Tennessee." -- Mayor Thomas L. Cummings of Nashville, representing the first of 35 Tennessee cities, towns and cooperatives giving TVA checks totaling $33,696,795 in August 1939. According to Time Magazine, Mayor Cummings "had been chivied by the Nashville Tennesseean and public opinion into following Tennessee's move to general public ownership" and handed over his check "unmindful of TVAsters who stood near by." | |
"Construction of a Dam"
-- William Gropper, Works Progress Administration mural (oil on canvas, center panel 8 ft. 11 in. high, 14 ft. 6 in. wide; each side panel 8 ft. 11 in. high, 7 ft. 9 in. wide), Department of the Interior Building (second floor, across the south end of the main corridor), Washington, DC, 1939.
| | |
| --- | --- |
| "Water"-- Charles Sheeler (American, 1883–1965), Oil on canvas; 24 x 29 1/8 in. (61 x 74 cm), Arthur Hoppock Hearn Fund, 1945. | |
| | |
| --- | --- |
| | "I consider [TVA] to be the single most indispensable thing to see in the U.S. It shows the world of tomorrow as against the world of yesterday... I can't say how much I've been impressed by this experiment here—I've been inspired. I've seen something that should strike deep into the heart of every American... [TVA] proves that the idea of unified development works, that national resources can be developed with politics excluded and without prejudice to private enterprise. It can be done. What more should one legitimately ask?" -- John Gunther, Inside USA, 1947 (republished in a separate booklet The Story of TVA). |
"By God, if ever we could do it, before we leave here, I'd like to see us sell the whole thing, but I suppose we can't go that far." -- Dwight David Eisenhower, U.S. President, speaking to his cabinet about TVA, 1953.
"If the Federal Government assumes responsibility in perpetuity for providing the TVA area with all the power it can accept, generated by any means whatsoever, it has a similar responsibility with respect to every other area and region and corner of the United States of America. Logically, every section of the United States should have the same opportunities, and the Federal Government should not discriminate between the several regions in helping to provide this type of facility. My own conviction is that we have not been alert enough in making certain of this equality of treatment. If this is the case, then it is high time that other regions were getting the same opportunities. Of course I cheerfully admit that this is an over-simplification of the case..." -- Dwight David Eisenhower, U.S. President, in letter to Tennessee Governor Frank Goad Clement, October 30, 1954.
| | |
| --- | --- |
| | "This has not been made to work in Washington, but by the people in the Valley...The work of TVA will never be done until the work of our country is done. There will always be new frontiers to conquer... Let us all, whether we are public officials or private citizens, Northerners or Southerners, farmers or city dwellers, live up to the ideas and ideals of George Norris—and resolve that we, too, in our time, will build a better nation for generations yet unborn." -- John Fitzgerald Kennedy, U.S. President, visiting TVA at Muscle Shoals, AL, on TVA's 30th anniversary in 1963. |
"There was a time when Tennessee, like every other state in America, seemed to have limitless natural resources. But over the years – as the number of people grew, as roads were built, pollution became more of a problem, and our use of gasoline and electricity has gone up – we have come to realize that this is no longer true. Although the state is still growing, there is much more emphasis on conservation than there used to be. [One example] of this: From 1930 until about 1955, TVA and the Army Corps of Engineers built dams all over Tennessee, and one of the purposes of this was to produce electricity. At the time, it seemed as if those dams would provide enough electricity to serve the state. But that's not what happened. By the 1960s TVA was building coal plants and nuclear plants because the dams weren't producing enough electricity to take care of the state's needs. Today those coal plants are the largest polluters in the state." -- From "Fifth Grade Economics," TN history for Kids.org website.
| | |
| --- | --- |
| | "[TVA] is the very epitome of everything evil in the destruction of nature for gain." It is a fact that stripped coal is cheap coal. But it is deceptively cheap because of the social and economic damages it brings to the people and the land. As the nation's largest purchaser of stripped coal from a concentrated area—72 per cent of all of TVA's coal comes from Kentucky—TVA has to bear a large share of the burden for what the nation now seems agreed has been nothing short of recklessness in the destruction of large parts of eastern Kentucky." -- Harry M. Caudill (1922-1990), author of Night Comes to the Cumberlands: A Biography of a Depressed Area (1962), well-known Kentucky conservationist, and public power advocate. |



PARADISE




"When I was a child my family would travel / Down to Western Kentucky where my parents were born
And there's a backwards old town that's often remembered / So many times that my memories are worn.

Chorus:
And daddy won't you take me back to Muhlenberg County / Down by the Green River where Paradise lay
Well, I'm sorry my son, but you're too late in asking / Mister Peabody's coal train has hauled it away

Well, sometimes we'd travel right down the Green River / To the abandoned old prison down by Adrie Hill
Where the air smelled like snakes and we'd shoot with our pistols / But empty pop bottles was all we would kill.

Then the coal company came with the world's largest shovel / And they tortured the timber and stripped all the land
Well, they dug for their coal till the land was forsaken / Then they wrote it all down as the progress of man.

When I die let my ashes float down the Green River / Let my soul roll on up to the Rochester dam
I'll be halfway to Heaven with Paradise waitin' / Just five miles away from wherever I am."

-- John Prine, lyrics to "Paradise," 1971. NB: A small town in Kentucky consumed by coal mining, Paradise is now the site of TVA's second largest coal-fired power plant. Construction began in 1959 and was completed in 1970, the year before Prine recorded his famous song. John Denver recorded the song in 1972 and Lynn Anderson in 1976.
"I am sorry to say that TVA has not been a friend to us. I am even sorrier to say that I don't think TVA gives a damn." -- Arnold Miller, president (1972-1979), United Mine Workers of America (UMWA), to a Senate oversight panel.
"TVA is controversial because it is consequential; let it become insignificant to the public interest, an agency of no particular account, and the people will stop arguing about it." -- Gordon R. Clapp, fourth TVA chairman (1946-1954). This quotation hangs over almost every TVA executive's desk (according to an article in American Heritage Magazine, February 1977).
"TVA alone of utilities in the nation has sought a 'balance point' between the 'polarized extremes' of environmental demands and ecocide. TVA's problems exemplify on a large scale a question the nation as a whole has not answered: "How does a people, caught between an expanding population and a shrinking resource base, meet its day-to-day needs and at the same time reasonably ensure its future? TVA views electricity as a critical catalyst for bringing about a better quality of life for the people... We believe in the usefulness of electric power not to stimulate growth for growth's sake, but because we know what it has done and what it can do to improve the lives of people everywhere." -- Aubrey J. (Red) Wagner, seventh TVA chairman (1962-1978), circa 1975 (according to an article in American Heritage Magazine, February 1977).
"We had to shut them down, even though they were under construction, because they cost too much. We didn't shut those [nuclear] plants down on account of their being unsafe. That should have been a reason, but it was the economics... It took a lot of political courage to shut down those plants with those thousands of construction workers put out of a job, and I'm very proud that we had the integrity to do it. But if we hadn't, TVA would be broke now... The most important point you can make to the business community is that if they think their electric rates are too low, and they want to see them increase, this is a sure bet; they need to support this nuclear program." -- S. David Freeman, eighth TVA chairman (1978-1981), as quoted by Allison Gorman in Tennessee Business Magazine, May 2007. NB: Freeman was largely credited with putting the brakes on TVA's nuclear construction in the 1980's. He is now an outspoken opponent of nuclear energy.
| | |
| --- | --- |
| | "Tennessee Valley Authority, USA 20c" -- Inscriptions on stamp depicting Norris Dam and commemorating the 50th anniversary of TVA, US Postal Service, first day of issue, Knoxville, TN, May 18, 1983. |
| | |
| --- | --- |
| | "The Oak Ridge Environmental Peace Alliance was founded in June, 1988, to address concerns arising from activities [health effects and nuclear weapons transport] which take place at the Department of Energy's nuclear reservation in Oak Ridge, Tennessee... We requested and received a candid tour of problematic sites within the Oak Ridge Reservation in December, 1988... We...feel this information is a must for those who choose to enter into a dialogue in regard to activities taking place in Oak Ridge." -- Stephen A. Smith, Project Coordinator, Oak Ridge Environmental Peace Alliance (OREPA), in Preface to "A Citizen's Guide to Oak Ridge [Tennessee]", pp. 36, August 6 (Hiroshima Day), 1989. (NB: Smith received a bachelor's of science in biology from Kentucky Wesleyan College in 1988 and a doctorate in veterinarian medicine from the University of Tennessee in 1992.) |
EDITORIAL:
"It is easy to let a problem like air pollution become incrementally worse and worse because solutions are expensive and call for lifestyle changes. But time is running out... Change must be made both on a regulatory level and on a personal level... We have a health, environmental, and economic disaster in the making We've got to clean up our air." -- Editorial, Asheville Citizen Times, June 16, 1998.
"You can't ignore us, you can't leave us behind, you can't break us up, and you can't sell us." -- Craven Crowell, TVA chairman during the Clinton administration (1993-2001) when asked about TVA's future.
"The TVA is by any measure the worst nuclear project in the country, has the most expensive set of nuclear reactors, has a debt of $29 billion, has the poorest safety record with TVA reactors spending more time on the Nuclear Regulatory Commission's watch list than any other utility." -- Ralph Nader, 1998
| | |
| --- | --- |
| | "FDR's New Deal: TVA, NRA Member, We do our part, FDIC, SEC, CCC, WPA, 32 USA" -- Inscriptions on stamp commemorating the "New Deal" of US President Franklin Delano Roosevelt, US Postal Service, first day of issue September 10, 1998. |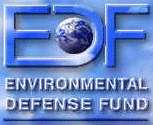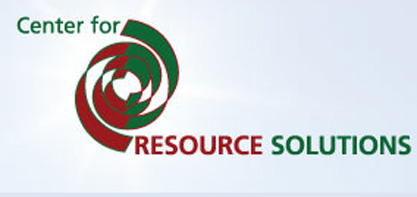 "It is hard to discern the meaning of marketers' claims about providing 'clean' energy. CRS developed the Green-e labeling program, which 'certifies' that marketers are providing energy from 'clean' sources. Marketers can use the Green-e label only if 50% or more of their energy comes from renewable resources, as the state of California defines them: Windpower, solar, geothermal, or biomass facilities, or hydroelectric stations smaller than 30 MW. Once you start deciding how to define green, it leads to madness. Is large or small hydro better from an environmental perspective? Is run-of-the-river hydro better? What's the effect of salmon mitigation? Is windpower a bad idea - environmentally speaking - if sited in the wrong place? It's unbelievably complex." -- Karl Rabago, energy program manager for the Environmental Defense Fund (Washington, DC) and chairman of the Center for Resource Solutions (San Francisco, CA), as quoted in Electrical World Magazine, circa 1998.
| | |
| --- | --- |
| "TVA's first decade -- when it completed most of its big dams and electrified the [Tennessee] valley -- may have been its most productive. Since then, the TVA has desperately tried to find new ways it could serve [the changing needs of the valley amid periodic attacks in Congress by those who wanted to sell off the agency]. I think probably TVA, because of the criticisms that were leveled against it, probably promised more than it really could deliver... On balance, it has been a good thing for the valley. Could it be done today? I would say it would be very, very difficult. I would say impossible. The culture is different today than when TVA was conceived. I think people in the 1930s had a kind of trust of government that we don't. I think Roosevelt made them see government as a kind of paternalistic force that was out to help them. I don't think people see government in quite that light today." -- William Bruce Wheeler, professor of history, University of Tennessee, in an interview with the Associated Press, July 5, 1999. NB: Wheeler has written extensively about TVA. | |
| | |
| --- | --- |
| | "[TVA's] Public Power Institute (PPI) represents a return to the original vision of TVA as a proving ground for innovation. We see the Institute as a place where TVA will seriously address the questions of energy and environment in the future. TVA has an opportunity to provide leadership for the nation at a critical time in the electric power industry's history, but this Institute must be bold enough to provide that leadership by not becoming too ingrown and self-serving." -- Barbara Simpson, Secretary and Treasurer, Southern Alliance for Clean Energy (SACE), as quoted in TVA's Annual Environmental Report for 1999. |
"We launched the Public Power Institute [PPI] to acknowledge TVA's role as a steward of the environment and an innovator in our nation's electric utility industry. We chartered the institute to use TVA's integrated power system as a living laboratory and showcase for innovations and solutions." -- Craven Crowell, TVA Chairman, circa 2000, as quoted in article entitled "New & Emerging Technologies" on the TVA website. The article goes on to say that Green Power Switch was "developed by PPI and implemented by TVA's Customer Service and Marketing group." NB: PPI was abolished in early 2003, and TVA is still trying to sell the PPI office building in Muscle Shoals, AL.
"Ms. Anda Ray [Director of TVA's Public Power Institute] gave a presentation on the TVA's [proposed] Green Power program. Ms. Ray defined green power, which is electricity generated by using hydro, geothermal, wind, landfill, biomass, or solar technology. Customers must elect to participate in the TVA's Green Power program, and the program is not part of the renewable portfolio program. The TVA is offering green power to provide customer choice, and as a means of environmental stewardship, which is part of the TVA's mission statement." -- From the minutes of the 9th meeting (1998-99 Interim Session), Special Subcommittee on Energy, Kentucky General Assembly, May 21, 1999.
| | |
| --- | --- |
| | "TVA recently announced that it would offer customers in selected distributor areas the option to purchase cleaner, renewable energy, or 'Green Power,' starting in April 2000. As part of this Green Power Pricing Program -- called Green Power Switch [GPS], TVA will generate 8 megawatts of renewable energy from sources such as wind, landfill methane gas, and solar. TVA will run a test market of renewables to 11 of its 159 distributors in the first year. TVA is committed to expanding this program to be system-wide by 2003. // While some TVA consumers will pay more for this voluntary program, everyone will benefit. Many concerned citizens will be willing to go first, but TVA should match the voluntary Green Power Switch Program with an aggressive program to invest in cleaner new technologies for the 21st century. 'Early adopers' of Green Power will help decrease the cost of these new technologies, but all ratepayers have a responsibility to help in the sustained development of clearner technologies. In addition, TVA and elected representatives can support a renewable portfolio standard (RPS) that would require a certain percentage of electric power generation to come from clean, renewable sources."-- Jennifer Mitchell-Jackson, Ulla-Britt Reeves & Stephen A. Smith (executive director), Southern Alliance for Clean Energy (SACE), in "Clearing the Air: Getting the Dirt on TVA's Coal-Fired Power Plants," second edition, May 2000. NB: As of early 2008, (1) GPS has 37 megawatts "Green Power" generating capacity, (2) only 62% of TVA's 158 distributors offer GPS, (3) TVA has never "matched" GPS with any other investment in "Green Power," (4) the cost of GPS remains the same as in 2000, and (5) TVA actively opposes renewable portfolio standards. |

GREEN
POWER
SWITCH
NEWS

"Green Power Switch News is produced cooperatively by the Tennessee Valley Authority, distributors of TVA power, and the environmental community to provide information about the status and growth of Green Power Switch--a renewable energy option." -- Introduction to 6 consecutive issues of the Green Power Switch newsletter, Spring 2001 through Summer 2002.

"Green Power Switch is a renewable energy intitiative that offers consumers in the Tennessee Valley a choice in the type of power they buy. TVA and local public power companies, working in cooperation with the environmental community, developed Green Power Switch as a way to bring green power--electricity that's generated by clean, renewable resources like solar, wind, and methane gas--to [Tennessee] Valley consumers." -- Introduction to 16 consecutive issues of the Green Power Switch newsletter, Fall 2002 through Winter 2007.
| | |
| --- | --- |
| | "People have been incredibly excited about the first large commercial wind turbines on Buffalo Mountain... Watching the new solar sites come on line has been equally exciting... Overall, we have a lot to be proud of about this unique program that has brought together the environmental community and the power distributors and TVA in a unique partnership... People and businesses have signed up for Green Power Switch, willingly paying extra on their monthly bills because they believe in taking leadership, and they believe their actions can make a difference... The future of Green Power Switch becomes even brighter... Someday soon green power will be like recycling; if you care for the earth you will recycle, and you will sign up for green power..."-- Stephen A. Smith, executive director, Southern Alliance for Clean Energy (SACE), expressing an "Environmentalist's View" in the first issue of the Green Power Switch newsletter, Spring 2001. |
| | |
| --- | --- |
| | "The success of Green Power Switch is a wonderful example of the concern customers have for the environment and for how their energy is produced. It is obvious that when customers are offered a well-designed and supported program, they make a choice for clean power."-- Elizabeth (Libby) Hill, associate director, Southern Alliance for Clean Energy (SACE), as quoted in "TVA Green Power Program Ranks in Top Ten," TVA news release, April 15, 2002. |
| | |
| --- | --- |
| | "The Green Power Switch program in Tennessee is one of the largest and most successful programs of its kind in the country... Our program at TVA is the eighth largest in the United States and the 10th largest in customer participation. Tennessee is the first southeastern state to purchase green power. We are accredited... I understand that this energy is not saving the customer much money, but the price will start to go down as this energy becomes more abundant. Using green power will eventually save the customer money... It is important to teach our young people about the environmental importance of solar energy. If a customer buys two blocks of solar energy, this is equivalent to planting an acre of trees in the [Tennessee] Valley or not driving a car for four months... I want the customers to know what they are buying. Green power gives you more for your money." -- Gary Harris, Green Power Switch manager, Marketing Department, Tennessee Valley Authority, during speech to the Tennessee Engineering Club, as quoted in "Green Power Will Give You More For Your Money, Harris Says," The Chattanoogan, June 3, 2002. NB: Green Power Switch has long since been surpassed in size and customer participation by the green energy programs of other power companies. TVA is charging the same for Green Power Switch in 2008 as it did in 2002 when Harris said that the price will go down. |
| | |
| --- | --- |
| | "The Green Power Switch leadership team [at TVA] feels fortunate to have SACE as a partner and key supporter. TVA and SACE have been able to develop a positive working relation that keeps other potential issues separate from support for the Green Power Swith program. TVA and SACE co-sponsor events which are good community building opportunites for the utility, and adds tremendous value as SACE actively promotes Green Power Switch to its members. That's the kind of positive promotion that money cannot buy." -- "Green Pricing at Public Utilities: A How-to Guide based on lessons learned to date" by Dan Lieberman, Center for Resource Solutions (CRS), San Francisco, CA, October 2002, pp. 48. |
| | |
| --- | --- |
| | "[TVA] resisted the idea at first. They simply couldn't believe that people would pay more every month for clean energy. But [Green Power Switch has] been a tremendous success, and is becoming the gold standard for other programs like it throughout the South. On the [other] hand, it frustrates me that customers have to elect to buy clean energy... When TVA adds, say, a new nuke plant, which has huge up-front costs, they just stick that into the base rate and increase the bills without asking. The message is simple; TVA is doing a good job of getting the ball rolling, but to get these [green power] programs to take off in a big way you need federal-level efforts -- in particular a Renewable Portfolio Standard that requires a certain percentage of the whole generation mix in this country to come from renewable energy."-- Stephen A. Smith, executive director, Southern Alliance for Clean Energy (SACE), in GRIST Magazine, October 7, 2003. |
| | |
| --- | --- |
| | "[My] group recognizes that TVA will likely continue to rely upon coal-fired electricity generation for several more decades... TVA is making the investments to install best control technology at Paradise [coal-fired plant], which we think should have been done long ago, but it's probably a safe bet that this plant is going to be needed by TVA for at least the next 20 years... Environmental groups would like TVA to develop a new integrated power plan for the future before making additional long-term commitments for particular power sources without public debate. But this is not a project we are necessarily going to fight."-- Stephen A. Smith, executive director, Southern Alliance for Clean Energy (SACE), as quoted in "Tennessee Valley Authority to Approve Plans [Today] to Buy [Western] Kentucky Coal [Worth $2.4 Billion] for [Paradise] Plants," Knight Ridder Tribune, November 2003. |
| | |
| --- | --- |
| "I know that our students are very concerned and trying to do the right thing [by raising student fees to pay for Green Power Switch], but what I think is really happening is that someone is trying to sell them something—and it's not green power... We get to put our name on a list with other people like Duke and Emory. But it's never been my position that just because Duke does it means we have to do it, too. I'm a believer in environmentalism, but I think we're paying for a marketing campaign for TVA. We can better spend our money and still make our voices heard, and TVA can become a greener power. [I] advocate more research into fossil fuel technology and above all, more conservation. What I have seen since I've been in this business is that we want it both ways. We want to be able to live our lifestyles as we want to, but make someone else responsible for the environment. I have yet to hear anybody embrace the idea of us being more conservative. We at Vanderbilt need to set an example of conservation." -- Mark Petty, director of plant operations, Vanderbilt University, in "Green Power Effort Simply Blowing Smoke" by Anne Malinee, The Torch, Vanderbilt University, Nashville, TN, April 2004. | |
EDTORIAL: TVA's lost vision
"The Tennessee Valley Authority Act of 1933 [provided] flood control and improved navigation on the Tennessee River,... stewardship of natural resources, including forests, fisheries, and recreational assets. Power generation was a secondary mission, a way to pay for the nobler goals. Congress gave TVA power of eminent domain so it could acquire all the land it needed to accomplish its mission... All surveys say the same thing - - keep TVA land in public ownership and in natural conditions for public use. [But] the current TVA Board of Directors is ignoring these demands... It is...irresponsible for TVA to be selling some of the best riparian land left in the Tennessee Valley... A strong policy permanently protecting all natural resources held by TVA is needed... It is as critical now that TVA prove it is acting in the public interest as it was when TVA was taking homes and farms by eminent domain." -- Editorial, Hellbender Press, February 2005.
| | |
| --- | --- |
| | "TVA buys up to 45 million tons of coal each year, but only around 15 percent comes from central Appalachia. About 45 percent is cheaper, low-sulfur coal from Wyoming, Utah and Colorado. Another 40 percent comes from southern Illinois and western Kentucky. Sulfur content plays a big role because of the environmental compliance we're required to follow... Coal seams in Tennessee are small and follow irregular contours, while coal beds in Wyoming can be up to 100 feet thick. It's a much lower cost to mine seams that are that thick, as opposed to the seams in East Tennessee that are 3- to 4-feet thick. It's tough mining conditions... Still, TVA's installation of scrubbers at its power plants should enable the utility to burn higher-sulfur coal while still meeting federal emissions targets, possibly opening the door for Tennessee producers." -- Richard Rea, coal acquisition and supply manager, TVA, as quoted by Scott Barker in "Coal's return [to Tennessee]: Miners, environmentalists stand at the ready as interest in coal reignites," Knoxville News Sentinel, May 21, 2005. |
"No one on the slate [of new TVA directors] seem[s] to know a lot about the particular problems of the electricity industry. A more diverse board would make sense. Who on that list has any sort of background with consumers or low income people? Nobody, that's who. You don't have people that are going to have a connection with the people that have to pay those rates." -- Allan G. Pulsipher, TVA chief economist (1980-1988) and the executive director of the Center for Energy Studies, Louisiana State University, as quoted in "Bush cronies appointed to TVA," The Tennesseean, November 19, 2005.

"Designing the Future"
-- Laura Goff and Ben Parham (State of the Art, Inc., Knoxville, TN), #10 in a series of 18 stained glass windows depicting a "Lifetime of Reading," Oak Ridge Public Library, Oak Ridge, Tennessee, January 2006. Note how TVA's twin towers in Knoxville, TN, are used to help symbolize the idealism and learning of youth.
| | |
| --- | --- |
| | "Direct Marketing: - At the end of the radio & newspaper campaign. - Mailed to 185,000 households that fell within the high-potential demographic profiles. - Included a DVD which took the message beyond a two-dimentional printed piece." -- PowerPoint slide presented by Jim West, GPS manager, at 11th National Green Power Marketing Conference, San Francisco, CA, December 5, 2006. The DVD to which West refers is presumably the same DVD which was mailed to all GPS subscribers with the Fall 2005 newsletter. |
"POWER: GORE MANSION USES 20X AVERAGE HOUSEHOLD; CONSUMPTION INCREASE AFTER '[AN INCONVENIENT] TRUTH'" -- Screaming headline in the Drudge Report, referring to Gore's award-winning film "An Inconvenient Truth."

"[Al] Gore's family has taken numerous steps to reduce the carbon footprint of their private residence, including signing up for 100 percent green power through Green Power Switch, installing solar panels, and using compact fluorescent bulbs and other energy saving technology." -- Al Gore's Office in response to the Drudge Report, February 26, 2007.
| | |
| --- | --- |
| | "We thought we would have more than 10,000 customers within a few years of the start of the [Green Power Switch] program, but there has been some reluctance by some people to pay more for green power when TVA itself doesn't seem to be doing much on its own... TVA has lagged behind most other utilities in expanding its renewable portfolio much beyond that mandated by the Green Power [Switch] program." -- Stephen A. Smith, executive director, Southern Alliance for Clean Energy, and a member of the Green Power Switch advisory board, as quoted by Dave Flessner in the Chattanooga Times Free Press, April 22 (Earth Day), 2007. |
| | |
| --- | --- |
| | "While its balance sheets are subject to review by several bodies, including the GAO and the Office of Management and Budget, TVA's only actionable directives must come from Congress. And legislative oversight of the utility has been sporadic at best... The recent Republican-controlled Congress seemed especially reluctant to scrutinize the utility, so as a result, TVA makes a decision, and then it regulates itself. [TVA] has no accountability... I think they're getting better in some of their reporting, but who is holding them accountable? Who is taking those reports, scrutinizing them and then bringing the decision-makers at TVA to account for what they've done? Where is there an honest discussion about whether TVA could spend $3 billion and moderate demand over spending $3 billion and building a new facility?" -- Stephen A. Smith, executive director, Southern Alliance for Clean Energy, as quoted by Allison Gorman in the Tennessee Business Magazine, May 2007. Gorman also notes that Smith has suggested that "TVA could save itself money and trouble by following the lead of California, which largely resolved its own energy crisis through demand-side initiatives. (Smith has called TVA's 'Green Power Switch' program little more than political window dressing.)" |
"There is no mention of 'Green Power [Switch' in the draft strategic plan].
TVA needs to take a hard look from an ethical perspective in marketing this product.
It appears to be an Enron-type house built on sand with no apparent accountability to the customer."-- Letter from an apparent TVA employee commenting on the draft of TVA's Strategic Plan, May 2007, as quoted by Andrew Eder in the Knoxville News Sentinel, May 24, 2007
"The Green Power Switch program is like a model for utilities all over the country.
We were among the first utilities to offer a Green Power program." -- Response to the letter from an apparent TVA employee by John Moulton, TVA spokesperson, as quoted by Andrew Eder in the Knoxville News Sentinel, May 24, 2007
"Skeptics...question if [offsets] do any real good for the planet or if they're just the 21st century equivalent of papal indulgences, enabling guilt-free energy consumption."-- Margaret Loftus, "It's not so simple being green," National Geographic Traveler, May/June 2007.
"There's a lot of risk that what you've invested in isn't that beneficial." -- Jasmine Hyman, Gold Standard Foundation, Basel, Switzerland, as quoted by Margaret Loftus, "It's not so simple being green," National Geographic Traveler, May/June 2007.
| | |
| --- | --- |
| | "President Bush could not pick a more appropriate venue for talking about a nuclear future than TVA's Browns Ferry, but I doubt it sends the message he intended. TVA's history with nuclear power is one of massive cost overruns, nuclear accidents, the quashing of whistleblowers and billions of dollars in nuclear generated debt. I guess Three Mile Island was booked. This nuclear plant is based on a flawed design that the Nuclear Regulatory Commission has said is both virtually certain to fail in the event of a meltdown and highly vulnerable to a terrorist attack. Nuclear energy is a bad idea whose time has gone." -- Statement of Jim Riccio on President George W. Bush's visit to the Browns Ferry nuclear plant, June 21, 2007. Riccio is Nuclear Policy Analyst, Greenpeace, Washington, DC. |
| | |
| --- | --- |
| | "Operational and cost data about GPS [Green Power Switch] and its generation resources is not published. This data is competitively confidential... I can assure you that TVA does account for every dollar of revenue collected and every dollar spent as an expense for the program and that this data is analyzed relative to new generation needed. All revenue collected for Green Power Switch is used for renewable supply specifically for the Green Power Switch program. Data is audited by the [TVA] Office of the Inspector General before it is submitted to the Center for Resource Solutions (CRS) for verification. That noted, GPS is a program that is accounted for as all TVA programs are within the overall TVA financial reports, which are audited and published annually. The program is headed by a steering committee made up of members of participating power distributors and the environmental community. The committee meets periodically to discuss the status of the program and goals of the program. Minutes of these meetings are not published. We believe the program is working and is achieving the goals we have set for it. Specific details...are considered in the day-to-day operations of the program and the evaluation of the program's success." -- Holly Barnes Jordan, CPA, Green Power Switch manager, Marketing Department, Tennessee Valley Authority, Nashville, TN, in email reply to a public inquiry, August 23, 2007 (italics added). |
| | |
| --- | --- |
| | "Here's a bold First 100 Days agenda for the next President of the United States. Outlaw the construction of all new coal-fired and nuclear power plants in America. That's right make it illegal to build any more dirty, polluting, radioactive "factories", as S. David Freeman calls them. And then set in motion a fixed time table to dismantle all existing such power plants, replacing them with comparable renewable energy systems including massive solar and wind installations. Sound impossible? Freeman, who has headed the Tennessee Valley Authority and the Sacramento Metropolitan Utility District or SMUD, as well as served as an energy advisor to President Jimmy Carter, doesn't think so. In fact, it's his view that this is the only sane, logical, economic and environmentally-viable course we -- and the rest of the nations on the planet -- can take. He spells out how we accomplish this goal in his soon-to-be-released (Oct. 2007) book, "Winning Our Energy Independence: An Energy Insider Shows How." . Some of his prescriptions include the following: (1) Existing coal and nuclear plants should be retired in harmony with renewable replacement, with older plants shutting down first. (2) No new fossil fuel or nuclear plants should be built. (3) The nation should adopt a portfolio standard that requires every publicly and privately owned utility to meet the following standards: 1. 20 percent renewable by 2017 2. 40 percent renewable by 2027 3. 60 percent renewable by 2037." - From "Winning Our Energy Independence: A conversation with author and energy industry insider S. David Freeman" by Bill Moore, EV World, September 9, 2007. |
"When I told a group of first-graders that we make power out of stinky diapers, they just loved it."
-- Holly Barnes Jordan, CPA, Green Power Switch manager, Marketing Department, Tennessee Valley Authority, Nashville, TN, as quoted by Anne Paine in The Tennessean, October 14, 2007.
"[I understand that] many consumers might find using the sun and wind to run appliances and lights pretter and easier to stomach [than methane]. I have no objections to methane, but I'm concerned about what I don't know about the [Green Power Switch] program... I got more warm fuzzy pictures and green imagery [from TVA] than facts. I was trying to understand how directly the extra amount of money I'm spending is actually contributing to the environment. Why couldn't I just designate where what I'm currently spending goes? Why should I have to pay more? That's when, as a consumer, you start to feel tricked. You wonder if this is a legitimate expense." -- Ellie Throop, resident of Mt. Juliet, TN, who dropped out of Green Power Switch in 2007, as quoted by Anne Paine in The Tennessean, October 14, 2007.
| | |
| --- | --- |
| | "[The Southern Alliance for Clean Energy] doesn't fault [TVA] for where it has put its money in [the case of methane]. More energy should come from methane, but what ratepayers want matters. In focus groups and surveys, you ask people what they're willing to pay extra for and they say they're willing to pay more for wind and solar — premium green power. There was good logic behind what TVA has done. [I hear] from some ratepayers who suspect the extra money doesn't go for alternative fuel sources. [But] there's no doubt that it does. An annual independent audit by the Center for Resource Solutions in California confirms that. We are strong supporters of the Green Power Switch program. There's nobody in the Southeast generating more green power than TVA. We just don't think it's enough... [We want] TVA to focus on helping consumers save energy and make more use of all the cleaner, renewable fuel resources that don't have waste-disposal problems." -- Gilbert Melear Hough, Director of Renewable Programs, Southern Alliance for Clean Energy (SACE) and a member of the Green Power Switch Steering Committee, as quoted by Anne Paine in The Tennessean, October 14, 2007. |
"Ah, TVA, my favorite whipping boy... The Green Power Slam is nothing more than a PR scam. If it had the substance of a federal agency striving for better, cheaper and cleaner energy soruces, it would be a multi-pronged experiment in energy conservation. Instead, TVA seeks every possible way to avoid installation of the latest smokestack scrubbers on its coal-fired plants and has resorted to the federal courts to allow them to continue foulng the air. When TVA's CEO Tom Kilgore says TVA needs to sell more electricity ostensibly to pay for more power plants without squeezing out more efficiencey from present operations, you may be sure that Green Power is nothing more than a nuisance to them..." -- Anonymous comment received by email and posted on-line by The Tennessean after publication of "TVA touts the greenpower than costs more: Solar, wind present prettier image than cheaper methane" by Anne Paine in The Tennessean, October 14, 2007.
| | |
| --- | --- |
| | "Sen. Everett Dirksen's famous quote, 'A billion here, a billion there, pretty soon it adds up to real money' appears once again to describe the leadership of the Tennessee Valley Authority (TVA). The new board of directors, at the prodding of TVA's CEO Tom Kilgore, has jumped with both feet back into the nuclear construction business... TVA did not involve the public in the decision-making process, nor did they provide any independent analysis that more nuclear plants are the least-cost option for electric bill payers... Here in TVA land, a highly unusual structure is in place: The TVA Board of Directors also serves as its regulator. Yes, TVA's board regulates its own decisions... Because TVA is a federal agency, Congess has an oversight role here, but they have dropped the ball completely" -- Stephen A. Smith, executive director, Southern Alliance for Clean Energy (SACE), author of an oped column entitled "Keep a close watch on TVA nuclear plans," The Tennessean, October 20, 2007. |
EDITORIAL: Assessing TVA's Direction
"The Tennessee Valley Authority should be the focus of increased scrutiny in the coming years, and it is important for the public to be informed on issues before the agency... TVA should be committed to better communication with the public... There are no better guarantees today than nuclear power is clean and secure... TVA has annouced plans to spend about $22 million to study energy efficiency and conservation, but critics say TVA should be doing more in that area... People expect sound decisions, and they have a right to demand that vital decisions are made with full public input and knowledge." -- Editorial in The Tennessean, October 20, 2007
| | |
| --- | --- |
| "My needs are a healthy and promising future for my children, a humbling view from a mountaintop, and a life that does not jeopardize anything or anyone around me... Contributing to the solution rather than the problem is actually pretty simple. You can demand that TVA use more renewable power and less conventional power by participating in the Green Power Switch, a program that funds development of wind, solar and methane power. Their progress shows they are willing to make a shift in production, but it requires a shift in consumer consciousness. When we create the demand, they will generate more electricity from green sources." -- Ashley McBee, senior at Maryville College majoring in psychology and author of "Maryville College students promote renewable energy," Hellbender Press ("A non-profit, independent newspaper dedicated to environmental education"), Knoxville, TN, November/December 2007. | |
| | |
| --- | --- |
| | "A very important measure in this [House of Representatives] bill is the 15 percent renewable electricity standard for utilities that will dramatically increase renewable sources of electricity. We are pleased to see that the House has rejected the false assumptions that the Southeast does not have renewable energy potential, and the Southern Alliance for Clean Energy's analysis shows that this standard will significantly boost clean energy production in our region."-- Stephen A. Smith, executive director, Southern Alliance for Clean Energy (SACE), as quoted in "Energy bill would boost South's economy, advocates say," December 7, 2007, on the "Facing South" blog of the Institute for Southern Studies, Durham, NC. |
| | |
| --- | --- |
| | "The majority of our electricity continues to come from the TVA's old and polluting coal-fired power plants; unfortunately, our federal representatives hear more from paid lobbists for TVA and other dirty energy industries than they do from citizens seeking clean energy... We need [Tennessee] Sens. Alexander and Corker to embrace solutions to global warming, including a federal renewable energy standard..." -- Gilbert Melear Hough, Director of Renewable Programs, Southern Alliance for Clean Energy (SACE), author of a guest column in the Knoxville News-Sentinel, December 9, 2007. |
"Skepticism...is the necessity of journalism. Skepticism. Especially if you're trained in sports... In sports reporting it is almost assumed that you need to have some predictive ability. And you have to be able to discern patterns and also discern when somebody's telling you, 'No, our shortstop's great,' and he really isn't. And what the difference between those two things are. When the results don't match up to the hyperbole, you need to be able to see that and you need to be able to say it in some sort of informed way." -- Keith Olbermann, MSNBC broadcaster, to Bill Moyers on Bill Moyers Journal, Public Broadcashing System, December 14, 2007.
"You don't know the consequences of any act. You don't know good things from bad things when they're coming at you, and sometimes [you don't know] for 10 or 20 years, or ever — because good and bad things keep turning into one another." -- Director Mike Nichols speaking about his new film "Charlie Wilson's War" on Morning Edition, National Public Radio, December 20, 2007.
| | |
| --- | --- |
| | "We all need to start thinking more about how we use electricity and how we can use it more efficiently... As the cost of new power is rising, TVA wants again to encourage customers to limit the growth of electricity consumption. [I] believe [TVA's new conservation plan expected by April 2008] could end up being the most ambitious attempt ever by TVA to encourage energy efficiency... Last year, the typical household in the Tennessee Valley used more than twice as much electricity as the average home owner in California, where the state has adopted more conservation incentives. But Californians also have been encouraged to use less power by higher rates and more frequent power interruptions. In California, prices are high and the lights go out. I don't think we want that for the [Tennessee] valley. [We don't] have as much wind and solar power as many areas of the nation, and [TVA] is turning to...clean nuclear power for more generation without contributing to global warming... [Our] conservation efforts may limit some TVA power sales, but they also should reduce the amount of expensive energy TVA must buy or generate during peak periods. At the peak, TVA often pays four or five times its normal costs for additional power... As consumers, we have to change our behavior, and we've got to have a reason to change our behavior. We need to begin to send the right signals to our customers, because the way we bill folks over the years they have had no way to see that electricity costs more at the peak... We're not trying to shove this down anyone's throats. It's a much more collaborative process than it was back then [in the 1970's when TVA required its distributors to offer low-interest loans for energy-efficient appliances], and we're working much more hand-in-hand with our distributors... By 2009, we hope to offer residential audits again across the valley, and in the current year we are planning to have some these audits [sic] with some selected distributors to test out the programs." -- Dr. Joe Hoagland, TVA's new vice president of energy efficiency and demand response, as quoted in "Push to curb consumption" by Dave Flessner, Chattanooga Times Free-Press, January 5, 2008. Click here to hear Dr. Hoagland's interview. |
| | |
| --- | --- |
| | "At long last, we are starting to see the ship of TVA begin to turn. While we are frustrated it has taken so long to come to this point, I think TVA is finally getting the message... Utilities with the best conservation practices typically spend one percent of their annual revenues on such programs, which would require TVA to boost its current conservation budget more than four-fold. [I] also object to the lack of any specific commitment by TVA to generate more of its power from renewable sources. On efficiency, TVA is about at their own 20-yard line beginning to move down the field. But with regard to renewable fuels, TVA seems stuck on its own 5-yard line." -- Stephen A. Smith, executive director, Southern Alliance for Clean Energy (SACE), as quoted in "Push to curb consumption" by Dave Flessner, Chattanooga Times Free-Press, January 5, 2008. |
| | |
| --- | --- |
| | "At the Muscle Shoals location, 10 employees were laid off, five involuntarily, while the other five accepted early retirement or severance packages. Thirty TVA researchers found other positions throughout TVA and another six volunteered to leave and found work outside of TVA. While unfortunate that we have to eliminate any jobs, we reduced the number to a total of 10. Of the 33 research and development positions left, roughly one third are in Muscle Shoals, which has a total of 227 employees in the umbrella R&D applications department. The R&D department will focus on improving operational performance through the development of power supply, transmission and environmental technologies. We are not pulling away from research and development, but refocusing." -- John Moulton, TVA spokesman, as quoted by Trevor Stokes, Times Daily of Northwest Alabama, January 6, 2008. |
EDITORIAL: Mission Forgotten?
"The Tennessee Valley Authority's drift away from its role as a multi-function federal agency was further confirmed in December [2007] when 46 research and development jobs were eliminated... What has become of the renowned agency that was a model of government assistance - the kind of assistance that advanced environmentally sound economic development?... The latest round of job cuts emphasizes TVA's drift toward becoming a power company - and little else. At one time, the Environmental Research Center in Muscle Shoals was a bustling place, teeming with scientists. But the facility is a shell these days, with jobs eliminated or transferred to other valley centers. Meanwhile, executive pay and compensation continues to raise eyebrows while the payroll shrinks. TVA had a staff of about 34,000 in the late 1980s. Today, it employs about 12,000 people... No one doubts that TVA needed to trim some jobs in the past; efficiency should always be a goal of any government agency. But there are limits to what TVA can accomplish through job eliminations - especially when those jobs are largely replaced by contract employees. There also is the question of whether TVA is meeting the mandates of its charter [TVA Act of 1933, qv], which includes much more than merely selling electricity."
-- Editorial, Times Daily of Northwest Alabama, January 9, 2008.
| | |
| --- | --- |
| "Nowhere is moralization more of a hazard than in our greatest global challenge. The threat of human-induced climate change has become the occasion for a moralistic revival meeting. In many discussions, the cause of climate change is overindulgence (too many S.U.V.'s) and defilement (sullying the atmosphere), and the solution is temperance (conservation) and expiation (buying carbon offset coupons). Yet the experts agree that these numbers don't add up: Even if every last American became conscientious about his or her carbon emissions, the effects on climate change would be trifling, if for no other reason than that two billion Indians and Chinese are unlikely to copy our born-again abstemiousness. Though voluntary conservation may be one wedge in an effective carbon-reduction pie, the other wedges will have to be morally boring, like a carbon tax and new energy technologies, or even taboo, like nuclear power and deliberate manipulation of the ocean and atmosphere. Our habit of moralizing problems, merging them with intuitions of purity and contamination, and resting content when we feel the right feelings, can get in the way of doing the right thing." -- Steven Pinker, Johnstone Family Professor of Psychology at Harvard University, in "The Moral Instinct," New York Times Magazine, January 13, 2008. | |
| | |
| --- | --- |
| | The Tennessee Valley authority (TVA) "is the nation's largest public power provider and is completely self-financing. TVA provides power to large industries and 159 power distributors that serve approximately 8.8 million consumers in seven southeastern states. TVA also manages the Tennessee River and its tributaries to provide multiple benefits, including flood damage reduction, navigation, water quality and recreation." Headquartered in Knoxville, TN, TVA is wholly owned by the federal government, has no stockholders, and is therefore not an investor-owned corportaion. If it were, it would be the 20th largest of the power companies on the Fortune 500 List. -- Standard language at the end of a typical TVA news release. |
| | "Duke Energy, one of the largest electric power companies in the United States, supplies and delivers energy to approximately 4 million U.S. customers. The company has approximately 36,000 megawatts of electric generating capacity in the Midwest and the Carolinas, and natural gas distribution services in Ohio and Kentucky. In addition, Duke Energy has more than 4,000 megawatts of electric generation in Latin America, and is a joint-venture partner in a U.S. real estate company. // Duke Energy's commercial power business has approximately 8,100 megawatts of unregulated generation, primarily in the Midwest, including efficient natural gas and coal-fired plants. Substantially all of the financial results for this business are driven by sales to retail customers in Ohio under the state's rate stabilization plan. // Headquartered in Charlotte, N.C., Duke Energy is a Fortune 500 company traded on the New York Stock Exchange under the symbol DUK." Duke Energy is the largest of the power companies on the Fortune 500 List. -- Standard language at the end of a Duke Energy press release, February 15, 2008. |
"To the Ramparts (Gently)" "Society is made up of institutions, and institutions are built on consent. And if you get people to say, `We withdraw our consent, we want new institutions, we want better policies,' that's how movements are built... Violence doesn't change society. What does is consciousness-raising, demonstrations, face-to-face meetings and radical Web sites... [My main goal] isn't to take over a building, it isn't to block a recruitment center. It isn't to do any of these tactics that people kind of zero in on from the '60s. Our biggest goal is to get more people who are politicized, who are progressive, who want to join in a mass movement to help change the world." -- Brian Kelly, freshman at Pace University (Lower Manhattan, NY), student activist and member of Students for a Democratic Society (SDS), as quoted "one recent morning during a wide-ranging conversation at a Starbucks cafe near Union Square" in "To the Ramparts (Gently)" by Ben Gibberd, New York Times, March 23, 2008.
"Earth takes center stage" "Murfreesboro's sixth annual Earth Day Celebration will feature a wide range of fun activities for all ages and, more importantly, tips and information you can use to become more environmentally friendly. The annual celebration is set from 10 a.m. to 3 p.m. April 19 on the city's Civic Plaza, 111 W. Vine St.... Murfreesboro Electric Department and representatives from the Tennessee Valley Authority will provide information and sign-ups for the authority's Green Power Switch program. This program makes available to consumers electricity produced by cleaner, greener and renewable sources like wind power, solar and methane gas. The educational aspects of the day will not go without some fun. Visitors will be able to enjoy free hot dogs, popcorn and drinks, games and other kid-specific activities, balloons, brochures on earth-friendly conservation practices and door prizes." -- Murfreesboro Daily News Journal, March 24, 2008.
| | |
| --- | --- |
| | "SEN. LAMAR ALEXANDER (R-Tenn.): One of the most important renewable-energy industries that we must encourage is wind power. But Tennessee's senior senator has taken precisely the opposite tack, tilting at wind and even claiming it produces 'puny amounts of high-cost unreliable power.' Alexander has also introduced legislation that would remove tax credits for wind power, and in opposing the Senate RPS [Renewable Portfolio Standard], commented, 'Forcing Tennesseans either to build 40-story wind turbines on our pristine mountaintops or to pay billions in penalty taxes to the federal government amounts to a judge giving a defendant the choice to be hanged or shot.'" -- "Congress' Top 10 Energy Fools" by Chris Mooney in Mother Jones, May/June 2008. |
---
This page was last updated on Apr. 27, 2008.
Please email any comments or questions to geovisual at comcast.net
Main Page | Tom Sawyer & TVA | Pictoral History | What TVA Won't Tell You | What To Do About GPS
Quotations | Press Stories | Links | Corporate Abuse | Power Companies | Abbreviations | PPI | Google